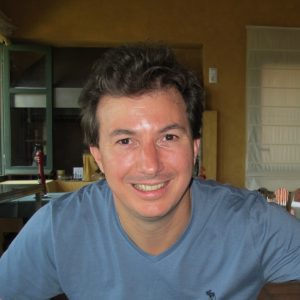 Stuart Dale
Chief Wine Officer
Email: stuart@cropandvine.com
Prior to discovering his passion for the world of wine and spirits, Stuart held diverse roles in asset management and headhunting. A British national, he has worked across Europe, the Middle East and Asia, holds degrees in engineering from both British and European universities, is WSET Advanced certified (Distinction), a French speaker, and a keen sportsman.
Lorenzo Cordani
Global Head of Sales
Email: lorenzo@cropandvine.com
I entered the wine industry in 2012 at a well-known UK wine retailer. Here, I encountered the wonderful world of wine and pursued this passion into a career. Following this, in 2015, I joined a prominent merchant to focus on the industry's fine wine & spirits aspect. Initially based in London, I was fortunate to be given the opportunity to hone and develop my career in Asia. Ask me about my wine preferences, and I will tell you what I am drinking now, but it will change every 3 months. Broadly I love wines from Champagne, Tuscany, Burgundy, Bordeaux, and California, so I guess I am well covered. For me, the beauty with wine and spirits is the journey through exploration! Aside from wine & spirits, I enjoy food, golf, hikes, days at the beach, and, like most people traveling. I guess a lot of these have exploration in common.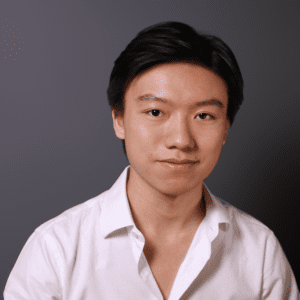 Hugo Poon
Head of Sourcing & Operations
Email: hugo@cropandvine.com
Though I had my first sip of wine at a very young age — probably a Tuscan, Piemonte, or Napa red — and had been interested in wine for many years, particularly since moving to Paris, I owe the idea of a career in the wine world to a childhood friend. I began as an intern, assisting with content creation, and later headed both content creation and wine and spirits sourcing for the APAC division of a luxury lifestyle company. I have had the pleasure of encountering many exceptional wines, but am happy to say — or at least believe — that in all my years of tasting I have not developed a preference for any style or region.
Sales & Relationship Management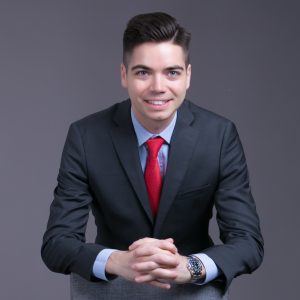 Pierre Segault
Senior Relationship Manager - HK
Email: pierre.segault@cropandvine.com
Pierre grew up surrounded by vines and wineries, in Chablis, where his family runs a family-owned domaine. Since a very young age, he's been attracted by the wine world and the passionate people who compose it. School naturally led him to study for a viticulture/oenology diploma in the wine school of Beaune, and later to graduate from wine business degrees in both Bordeaux and Dijon. Yet, Pierre is open-minded and sent sometime abroad learning about wine: in the USA and in New Zealand. Settled in the Hong Kong wine scene for a few years now, Pierre always enjoys spending some time out with his clients.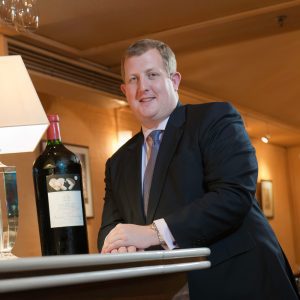 Stephen Wickens
Relationship Manager - HK
Email: stephen.wickens@cropandvine.com
Having discovered fine wine while working in the City of London in the late 1980's it was perhaps inevitable that I'd move from collecting to selling fine wine at some stage. After many years in the F&B business in HK & Southern China, a stint at CWC HK led to me being asked to open the Asian office for a major UK wine merchant at about the time of the Lafite rush in 2008/09, after which I opened my own wine business which saw great success and allowed me to travel the world for a decade in search of great wines. A morning at DRC followed by time at Domaine Dujac was certainly a highlight, but then again, a few valuable hours at Petrus tasting the just bottled 2009 Petrus is a memory I treasure, but so many of my great wine moments have come from discovering small family-owned producers whose wines remind me of the terroir and the people who make the wines at much more wallet-friendly price points.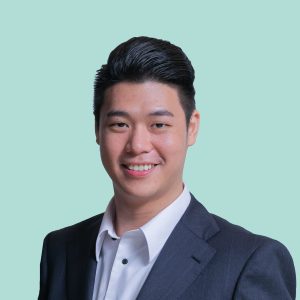 Kenny Lim
Relationship Manager – South East Asia Lead
Email: kenny.lim@cropandvine.com
Kenny started his career in banking and progressed to dealing with ultra-high net worth individuals in Morgan Stanley private bank at one point. A chance encounter pulled him to work with a reputable wine investment company when this part of the industry was very niche and relatively unknown in Asia. It was through this stint that his passion for wines grew exponentially, motivating him to attain the WSET Level 3 qualification. He is currently happily immersed in the wine scene in Bangkok for some years now and is happy to travel around to meet like-minded groups and geek out over interesting wines from around the world.
Customer Services & Operations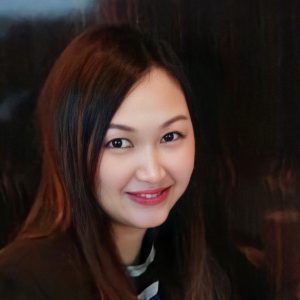 Jessie Leung
Operations Manager - HK
Email: jessie.leung@cropandvine.com
Jessie has a positive attitude with a keen understanding of service. After working as a client services role at a major wine auction house and wine trading firm for some years. She discovered her passion for wine and can keep learning more and more knowledge each day. Jessie joined the Crop & Vine in 2021, consisting of many knowledgeable, professional, and passionate colleagues. She believes that working in the Crop & Vine team will be more fun and explore wines with other wine lovers.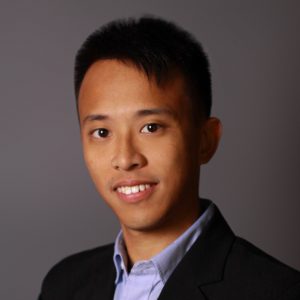 Terry Wong
Logistics Manager - HK
Email: terry.wong@cropandvine.com
More than 7 years of solid experience in the wine industry and logistics arrangements, assisting wine lovers in moving their wines to their destination. Also, a wine lover and love to share great wines with others and look for something interesting.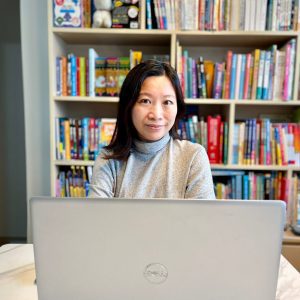 Paley So
Operations and Logistics Executive
Email: paley.so@cropandvine.com
Paley has solid experience both within the wine and spirits industry as well as further afield focussing on the customer service and logistics area. With a proactive attitude, Paley loves interacting with clients and making sure they get their wines and are happy with our after sales service.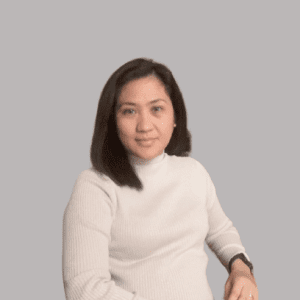 Emmyriza "Yriz" Mercado
Finance Manager
Email: emmyriza.mercado@cropandvine.com
Emmyriza "Yriz" Mercado is a seasoned accountant with a passion for technology and music. With over 20 years of experience in the field of finance, she has honed her skills in financial modeling, process improvement, and financial systems implementation.
Yriz's career highlights showcase her ability to deliver results and make a tangible impact. She has provided financial visibility to stakeholders, leading to the realization of financial targets for Oracle Consulting's Greater China Region's project. Additionally, she has implemented process changes in Procure-to-pay, management reporting, and fixed asset management across Australia and the Asia Pacific region. Her expertise extends to system changes, having successfully implemented various platforms such as SAP, Hyperion, Sage Intacct, Xero, and Lawson. Yriz's attention to detail and strategic mindset have enabled her to streamline airport operations, specifically the integration of the Passenger Service Charge (PSC) in airline tickets for passengers departing from Clark International Airport. Furthermore, Yriz's abilities extend beyond the finance realm. She has played a key role in the finalization of Omnibus Loan and Service agreements necessary for the funding of the new terminal fit-out at Clark International Airport. Additionally, she has streamlined end-to-end processes for billing and collection, procure-to-pay, record-to-report, compliance, and treasury functions in residential property management at Ortigas Land Corporation.
When she's not immersed in numbers and financial strategies, Emmyriza finds solace in playing the piano. It is her creative outlet that brings balance to her analytical mindset. Her diverse range of interests, including technology and music, allows her to approach problem-solving from unique perspectives.